By Harden Custom Homes 23 Dec 2019
Building a new home is exciting. It's one of the biggest personal projects you will likely ever undertake. While it's wonderful to get caught up in the thrill of it all, make sure you remain grounded and paying attention to the details. We wanted to make you aware of the most common traps people get caught up in during a build so you can easily avoid doing the same.
Here are the top tips to help you avoid mistakes that could end up costing you a great deal of time, money, and frustration.
#1: Don't automatically just accept the first bid. We know you are excited and raring to go but it's a good idea to get bids from more than one contractor. In doing this, you will very likely find that both the price and the time frame could differ quite a bit for the very same project.
#2: Choose your home location carefully. You may already have a lot or general local in mind but there are still several things you want to keep in mind before moving forward.
1st. How easy will it be to run services such as sewer, water, electric, and natural gas to the home?
2nd. Will your lot require any pre-construction work in order to ensure that it is level for a permanent structure to be built?
With these questions in mind, never settle for a space because it happens to be in the location that you want.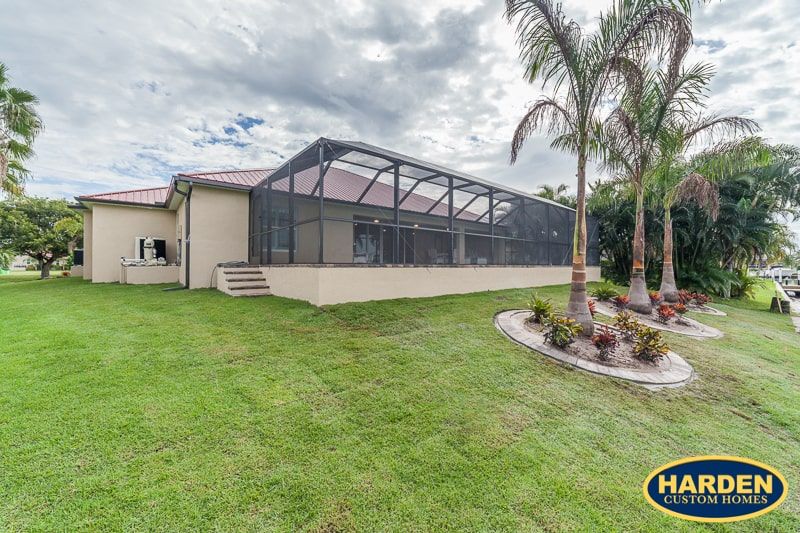 #3: Never make large changes during the construction phase. Make sure the design and plan is what you want before it starts to go up. A few tweaks here and there happen. But large change usually equates to large chunks of change not initially quoted in the price.
If you'd like more information on how to move forward on the process of designing and building your dream home in the Southwest Florida area, give us a call today and we'll be happy to answer any questions that you have.
Make 2020 the year your dream of building the home you have always wanted. Call Harden Custom Homes at 239-205-5075 to discuss your future custom home. You may also swing by our corporate showroom which is located at 5782 Enterprise Parkway Fort Myers, FL 33905. We would love to meet you. www.hardencustomhomes.com.