By Harden Custom Homes 13 Apr 2020
If you have ever had the pleasure of spending any time on the Gulf Coast of Southwest Florida you know it's like stepping directly into a postcard paradise. Many dream of being able not to just vacation there but to stay and become a resident either year-round for half a season.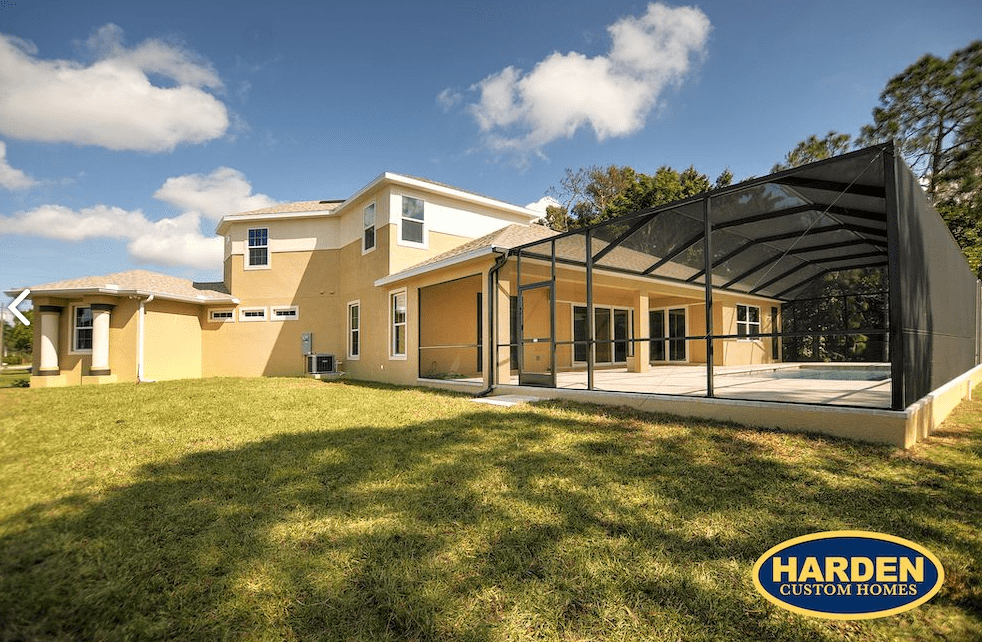 If you enjoy warm weather, balmy breezes, friendly people, and sunny skies choosing it as your home may just be ideal. Homes in these counties have a wide range of sizes and prices and can span from smaller 1 bedroom 1 bath beachy bungalow-style homes to sprawling multi-million dollar mansions.
Properties can vary greatly in price depending on a number of factors including the size, age, style of the home. Parcels of land can start anywhere from a low of $35,000 all the way up to $6,000,000. The only way to get exactly what envision as your dream home is to choose to build yourself.
What you include in your home may vary depending on the lot you choose. You may have a tear down to start out with or land to clear. If you are waterfront, is there a sea wall and is it structurally sound or does it need reinforcement? Are sewer and electrical already run or is that to be included? Details are vital and Harden Custom Homes has been building in the area of over 40 years. We are the experts and know-how to guide you every step of the way no matter where you build.
With its beautiful green-blue waters, blue sky, and an endless assortment of vibrantly colored trees, flowers, and wildlife people flock from all around the world to bask in its beauty.
Home styles are not cookie-cutter in Florida. In fact, it is one of the only places in the United States where you can choose to paint your home virtually any color and neighbors do not bat an eye. There is no single predominant style of home on the gulf, clay Spanish tile roofing, stucco walls, and oversized windows are standard in because of the scenic nature of our surroundings. Natural light, vaulted ceilings, lanais, and lofts are apparent in today's building choices.
If you are considering building on Marco Island or anywhere in Southwest Florida we, here at Harden Custom Homes, would love to talk with you and see just what we can offer you. Every home is built around the way you live. Give us a call today at 239-205-5075 or text 239-900-0685. If you have the time we would love to talk with you in person. Our corporate showroom is located at 5782 Enterprise Pkwy Fort Myers, FL 33905. Additionally, you can view our gallery of homes at www.hardencustomhomes.com.